"Royal Treatment is Our Standard"
Elizabeth MacDonald and Michael Queen work together for Listing Management to help with sellers. Michelle will be your first point of contact when you decide to list your home. Michael will gather all the information needed to best prepare The Queen for her listing appointment with you! Michael will work tirelessly to price your home accurately from the current market value to maximize your net profit. Once you decide to list your home, they work directly with you to ensure that everything a potential buyer would want to know about your home is available. They lead the charge with managing the flow of communication between you, the team, and the industry to get your property sold!
Elizabeth truly enjoys being able to work behind the scenes with the listings. She handles all our marketing to ensure clients receive the best exposure and their home is visible to as many potential buyers as possible. Dotting all of the I's and crossing all of the T's is what Elizabeth does best! She has plenty of knowledge when it comes to real estate. She is great at transitioning from seat to seat in the real estate industry. Elizabeth doesn't just give one hundred and ten percent to her seat at TRQT, but she is always giving her all to her career and family. She plays a huge role at TRQT, and is always doing what she can to lend a helping hand.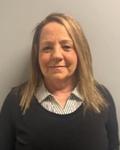 Listing/Marketing Manager
Listings/Marketing Manager
The Realty Queen & Team


14 Old Roving Rd.




Cartersville

,

GA

30121


Phone:

678.786.4444


Fax:

678.792.8555